Are you seeking a business that will be both popular and profitable? Opening a beauty salon in Dubai might be the perfect solution and a promising investment for you. The salon industry in Dubai not only brings in profits, but also attracts a multitude of clients, including affluent UAE citizens and expats who strive to keep up with the latest beauty trends and styles.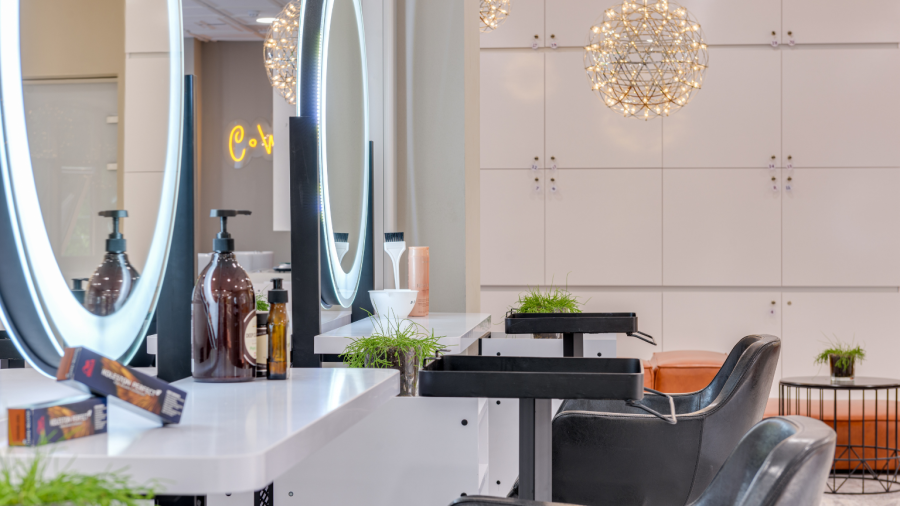 It's advisable to establish your salon business on the mainland of Dubai through the Dubai Department of Economic Development and Tourism (DET), rather than in a free zone, in order to reach the widest possible clientele.
The next step is to decide whether you'll open a women's or a men's salon. This is crucial, as DET distinguishes between different activities for each type of salon as outlined below:
Men's Salon: Includes businesses involved in hairdressing and other cosmetic procedures, such as haircuts, colouring, curling, straightening, hairstyling, as well as cosmetic treatments like skin cleansing, hair removal, facial aesthetics, foot care, and hair care procedures.
Women's Salon: Encompasses women's salons engaged in hair care, including hair washing, haircuts, styling, colouring, curling, straightening, hairstyling, hair colouring services, as well as cosmetic procedures like makeup, skin cleansing, skin hair removal, facial aesthetics, foot care, manicures, nail treatments, and microblading.
Naturally, profitability can be influenced by a wide range of factors. Therefore, before selecting a location for your salon, it's essential to research desired areas, product suppliers, and local market demand. For instance, opening a women's salon might be more advantageous in one area, while a men's salon might be more in demand in another.
The process of registering a salon on the Dubai mainland is similar to the process described in our previous article. Additional requirements for setting up a salon include applying for a No Objection Certificate for health and safety-related activities, which requires submitting a proposed salon interior design plan that aligns with the Technical Guidelines for Salons.
Our team of experts at Make Fortune is prepared to provide competent consultations backed by extensive experience in various sectors. We offer comprehensive solutions for business launch and relocation, assistance with obtaining visas, and support with opening bank accounts, ensuring the smooth and efficient operation of your business.
Also Read:
Trademark Registration in the UAE
Real Estate Financing in the UAE: How to Get a Loan as a Non-Resident?
EXPO 2020 in Dubai: Pavilions Worth Your Attention
Personal Taxation in the UAE
Legal Aspects of Trademark Licensing in the UAE